Christmas: When snowflakes fall like questions
This article is the follow-up to another article we've posted a few days ago, entitled Listen to my fireside stories…
If you haven't read it yet, you can find it back by clicking the image below, and then come back here: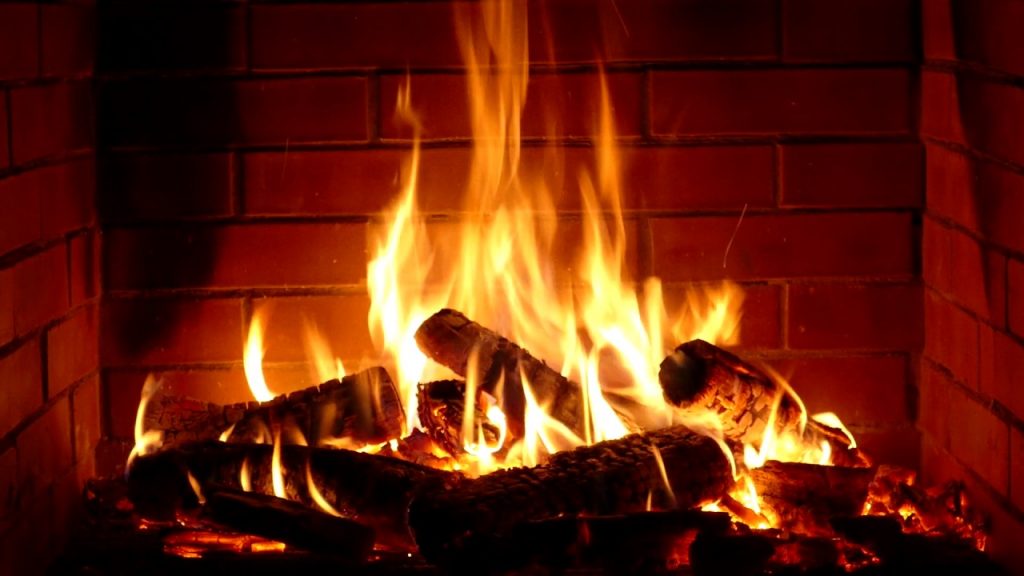 Saturday, December 1st, 2018.
Curiosity is a curious thing, isn't it? It is actually such an important thing, that the world would be completely different if it didn't exist.
I believe our minds are like water inside a bowl: normally peaceful, yet the smallest drop coming from outside can generate waves able to disturb the whole surface.
And this drop can be a simple question.
Saturday, December 1st, 2018.
 "… What's this day about?", are you now wondering? This unique question is like the first snowflake of Winter, falling on your forehead: small, but instantly at the center of your attention…
"One day, I'll know how to make a Yule log cake!", were you saying at the very end of our last article?
One day, your thirst of knowledge will be quenched. Every secret of the Yule Log cake's mysterious spiral shape, of the strange pattern of its trunk's ribs, of its intense and deep color, everything will be revealed to you on that "one day".
"What? How?…", are you now asking. Your curiosity is not a snowflake anymore; several snowflakes start falling from the sky, bringing you questions one after the other…
Because on

Saturday, December 1st, 2018,

Shanghai Young Bakers is organizing a

Public Class,

to teach you how to make a

Yule Log cake!!
That's it, you are now subjugated by this huge revelation. The few snowflakes suddenly became something bigger; a strong snowstorm is now raging on inside your skull, getting soon full of snow and questions…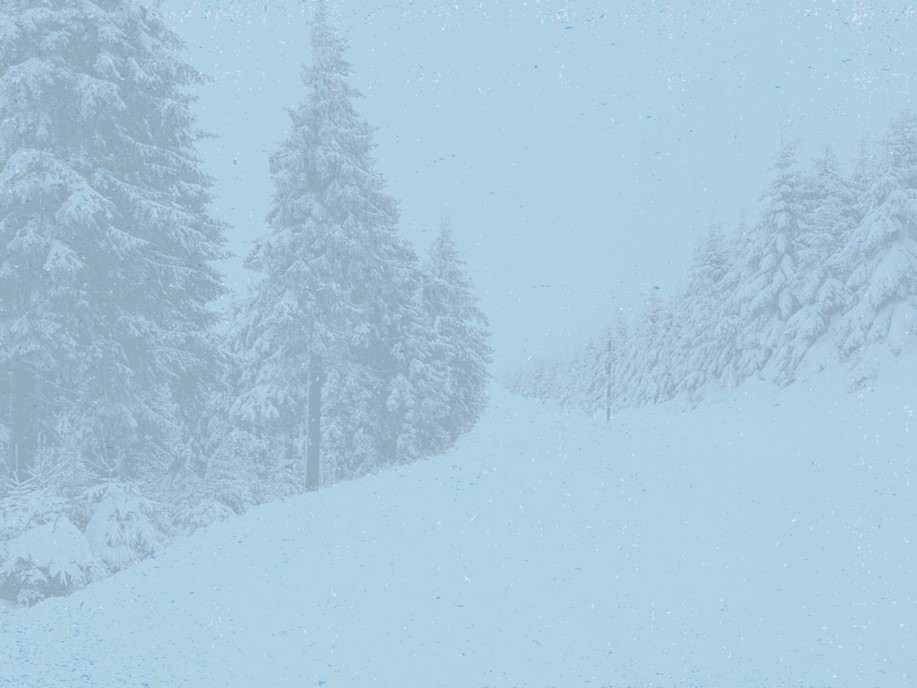 So let me answer some of them:
Although it is already written several times in this article, let's make it clear: Saturday, December 1st, 2018.
Although it is already written several times in this article, let's make it clear: Saturday, December 1st, 2018.
 Shanghai Young Bakers' Baking Center (Subway Line 11 near Qilianshan Road Station). The exact location will only be given to you later.
 Some croissants? A Yule Log cake, of course. Otherwise, we wouldn't have written an 8-page long article about the stories around it, come on.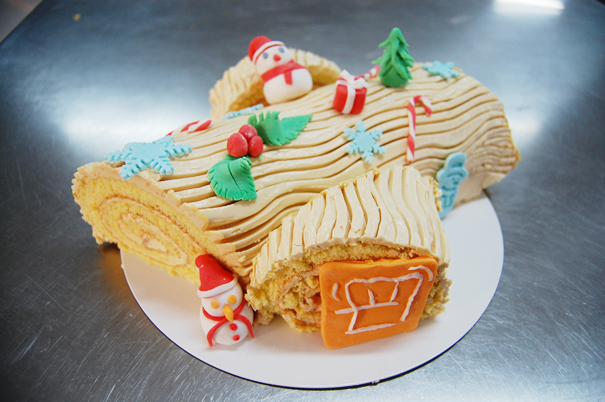 "How difficult is it to learn?"
 Honestly? No. We consider Yule Log cake as a level 1 recipe, for which you don't need any prior experience in baking. Perfect for curious beginners!
"Who will be teaching me?"
 We believe that Wang Jingyi, our professional Pastry Teacher, is the perfect person for this mission. Believe us, you can trust her technical skills as much as her pedagogical ones.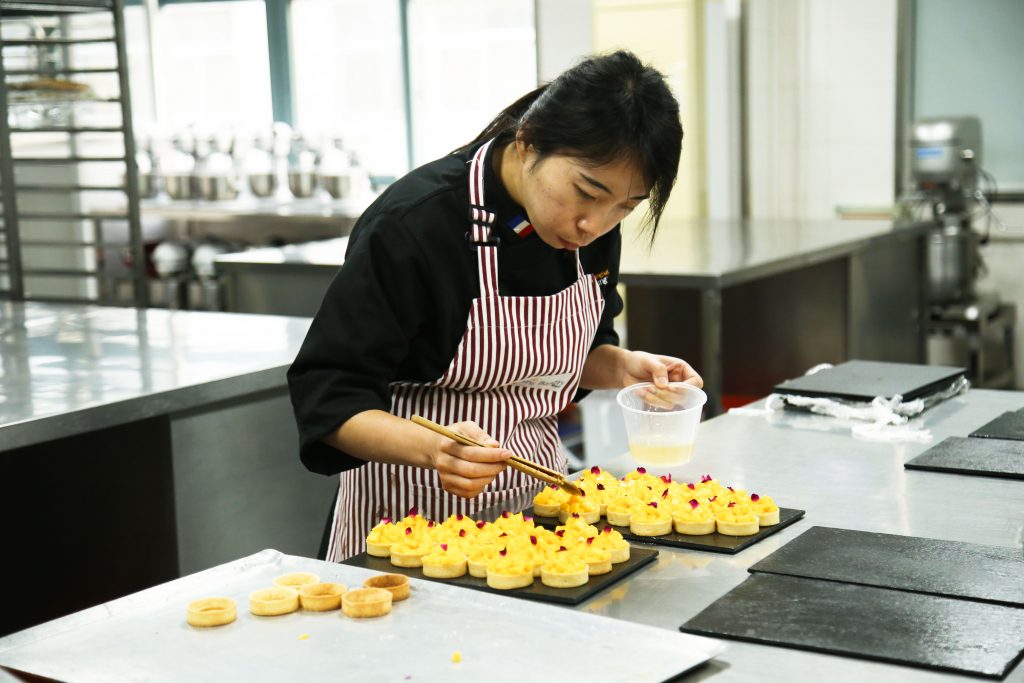 The price depends on whether you get your own lunch or not:
For 500 RMB, we only provide you with our Public Class. You can bring your own lunch, call a food delivery service, etc. that's up to you.
For 600 RMB, you have both a great Public Class and a nice lunch, composed of several types of quiches, some fresh salad, some sweet fruits, and a tasty dessert.
Little bonus because we love you: if 10 people or more are joining, SYB offers the lunch for free! So bring your significant other, your friends, your family, your neighbors or everyone else you love! That's the Christmas spirit!
"Do I need to register?" 

Yes, you do! To register, it's as easy as pie, you just need to contact us, either with this QR code that you can extract by a long press on it, either by email at baking@shanghaiyoungbakers.com!

"Do I need to bring anything?"
 Just bring yourself, your hands to bake and your smile to enjoy the day! We'll provide you with everything else: apron, hat, ingredients, etc., so you don't have to worry about it!
I hope we answered all your questions, yet if you still have some, contact us and we will be happy to answer you!
So, I will conclude with this: see you on December 1st!
Valentin Pivert
Promotion Coordinator