Celebrating Christmas: Cookie Decoration at Alliance Française
On the afternoon of December 21st, the Christmas Cookie Decoration activity led by Liu Dong, bakery teacher of SYB, was held at Alliance Française (Songjiang district). Accompanied by their parents, all children exerted their creativity and decorated the cookies with colorful icing. Staff of Alliance Française also joined in and everyone had a sweet memory.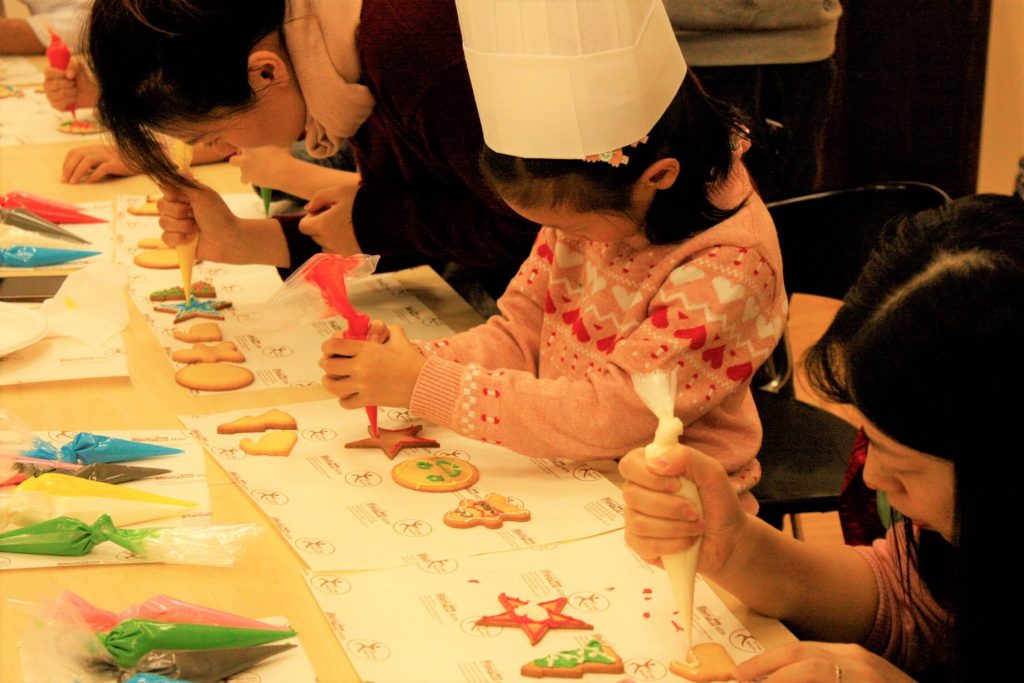 After a brief introduction of SYB, Teacher Liu Dong demonstrated to everyone how to make beautiful patterns on cookies with icing. All children were impressed by Teacher Liu's excellent craftsmanship and were inspired to do their own. Each participant was given five cookies in different shapes: circles, pentagrams, rabbits, Christmas trees, and mini people. How to decorate each cookie in unique style? The children used their imagination and artistic talent to complete the task.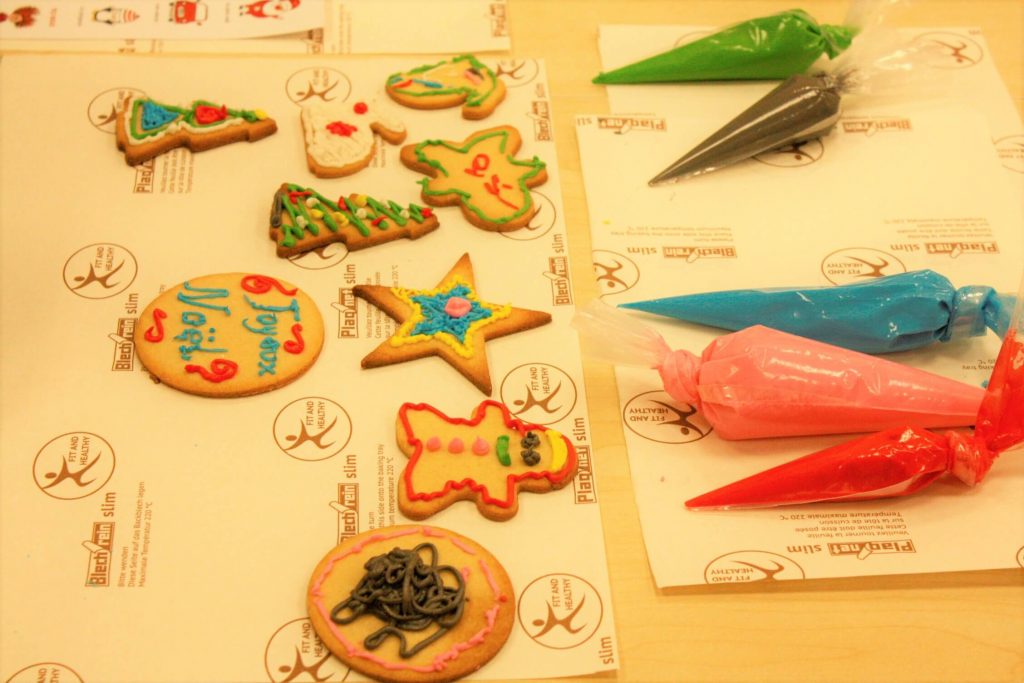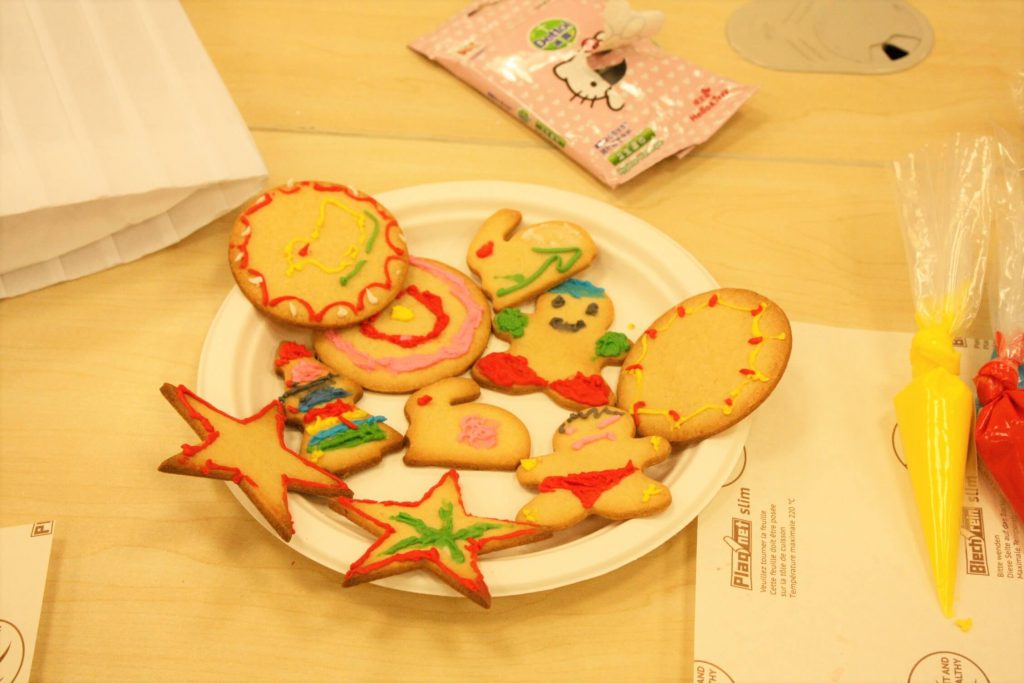 Parents and staff of Alliance Française were also eager to try and had a great time.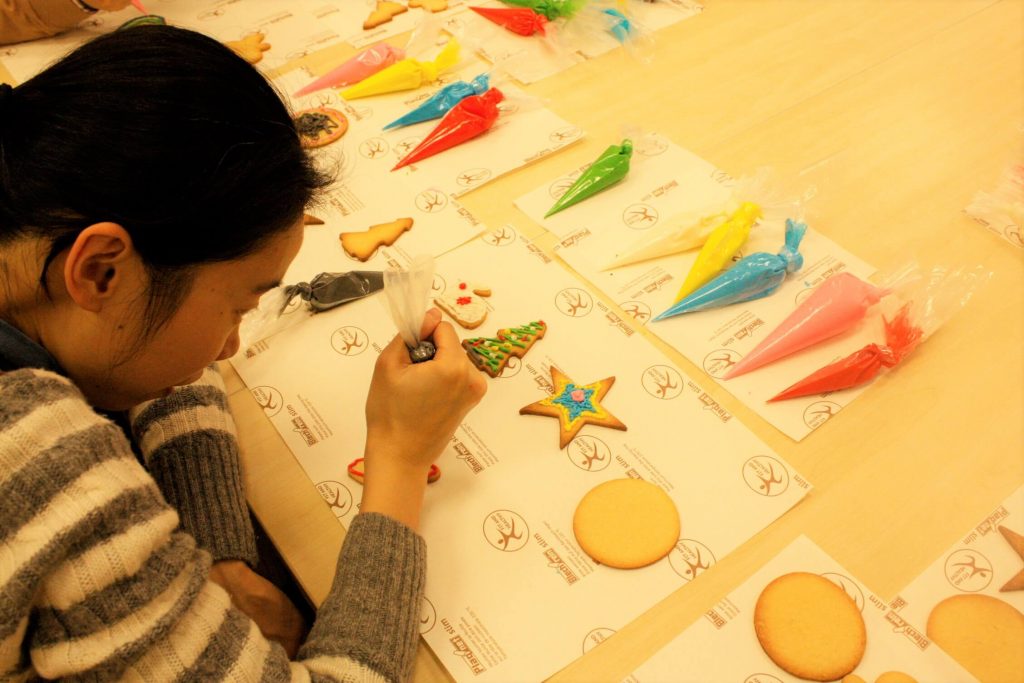 For years, Alliance Française has been providing free French training for the students selected by SYB for further training at Christian Vabret School of Bakery, Pastry and Cuisine in Aurillac, France. Besides French training, Alliance Française also provides the students with opportunities to learn more French culture. On behalf of SYB, I would like to express gratitude for their long-term support.
Diana Ren
Communication Coordinator
Translation by Yvette Su
---