The birth of a box of Mini Éclair
If you're the one who cannot take one single step away from desserts, I bet that you must have tasted the "queen" of desserts—éclairs! With a slim and slender shape, an éclair can be created in multiple colors and various favors. You just need to hold one end of the éclair, put it in your mouth, and let your tongue enjoy every chew of it.
Looking at the delicious and fancy "star", can you imagine what it's like "pre-queenly"? The éclair is made by ingredients like water, milk, butter, white sugar, eggs, and flour, and through several processes like mixing, stirring, padding, mounting patterns, and decorating. On May 26th from 10:00am to 3:00pm, some of our participants  have successfully finished the baking of mini éclairs with the help of SYB professional teachers.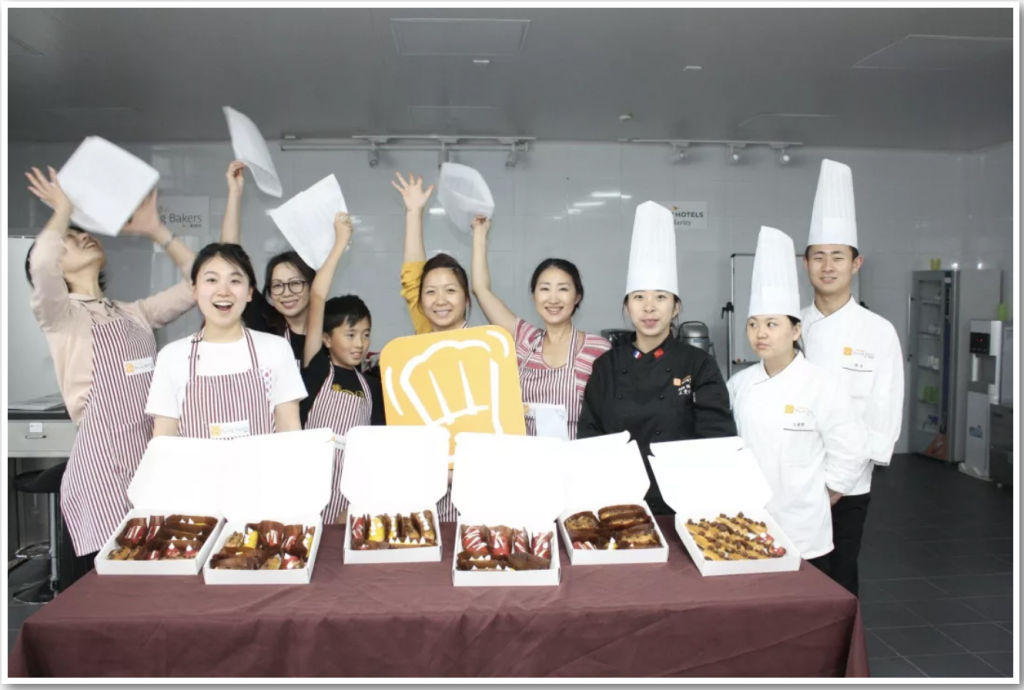 If you are also interested in French baking and want to support SYB's charity  program by attending baking classes,  welcomed to contact us!
Contact:Eve Wu
Phone : 136 8168 7194
Email : baking@shanghaiyoungbakers.com
WeChat account:

Eve Wu
Social enterprise coordinator