Aboro Provides Fitness Training for Young Bakers
 On 21st October and 16th December, Shanghai Young Bakers' 11th batch of students arrived at the Aboro Academy on Changhua Road in Jing'an District to attend cross-training sessions co-developed by the Aboro Academy and SYB. The Aboro Academy has been providing our students with professional fitness training continuously for numerous years.
Aboro Academy is the home of Aboro Training, Aboro Events and Aboro Foundation. Whereas Aboro Training and Events focus on recreational/professional training and competitive matches open to the public, the Aboro Foundation is the heart of the organisation – providing career-oriented fitness and wellness training to underprivileged youth in China. The Foundation provides a better and healthier future by equipping students with marketable skills and capabilities to enter into the fitness industry, in some cases with job placement, thus creating a virtuous cycle of healthy renewal in the local communities in and around Shanghai.
This semester, Aboro Academy continued to provide two customised training sessions for our students.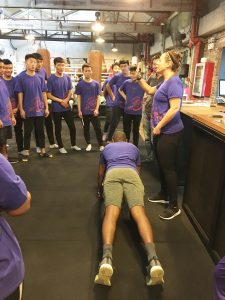 The first training was led by Adrianna with the assistance of other trainers. The students received important advice applicable to a baker's daily life on ways to keep fit and strong.The trainers were extremely patient and dedicated. After warming up and stretching, students were split into groups of two to start learning basic boxing movements.
Students also learned small tips such as how to lift up a heavy bag of flour and ways of workout at home without any special equipment.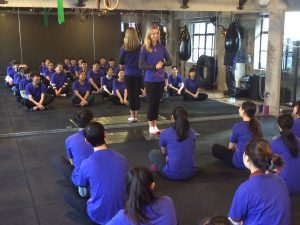 The second training was specially arranged before the examination starts to focus on breathing and relaxation. With the assistance of other trainers at the Aboro Academy, Elizabeth started off with teaching students ways to stretch, which they can do by themselves after training as well. After that, she passed on some useful skills on how to breathe and relax, which are effective ways to cope with the pressure from bakery learning and internships.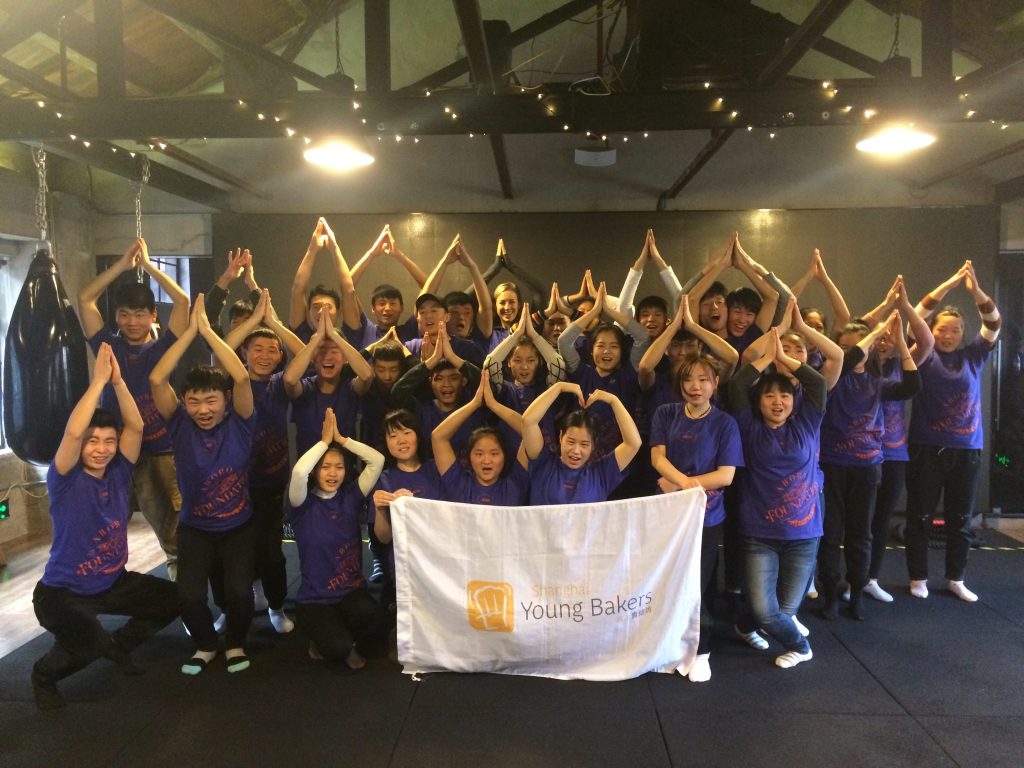 On behalf of Shanghai Young Bakers, I want to express our sincere appreciation towards Aboro Academy's support, and wish them success in their charity programs of supporting more underprivileged Chinese youth!
Chenbo Liu
Program Director
Translation: Cindia Li