Pastry classes that you can not miss in this summer!
In July in Shanghai, we need to fight the heat and the rainy days ! Here are activities you could choose to make you COOL on a hot summer weekend !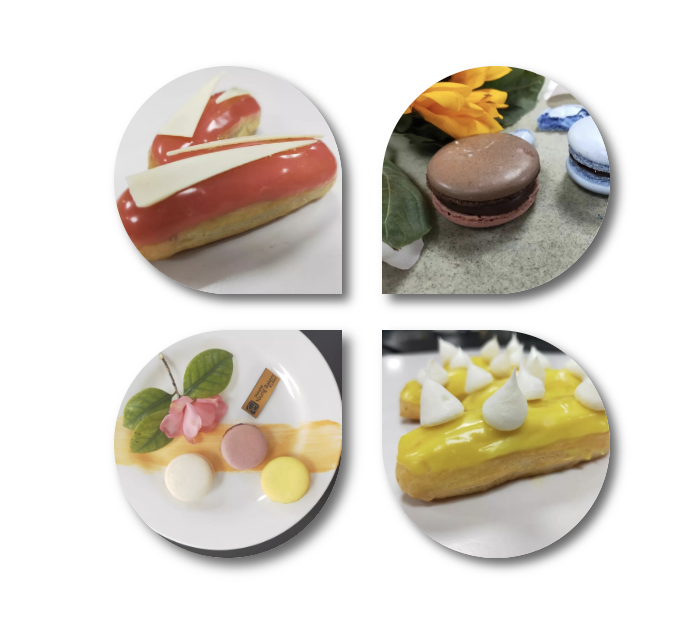 Come to join the Macarons and Fruit Tarts class on July 20th, and the mini eclair class on July 21st with Shanghai Young Bakers team ! Fresh Fruits with beautiful colors are perfect matches for this summer.  All of these will refresh you.
Both class will teach by our professional trainer Wang Jingyi who graduated from a very famous Bakery and Pasty school in France (Ecole Francaise de Boulangerie, Pâtisserie d'Aurillac).

These are the last two classes before the summer vacation. We are right here waiting for you with the air conditioner on.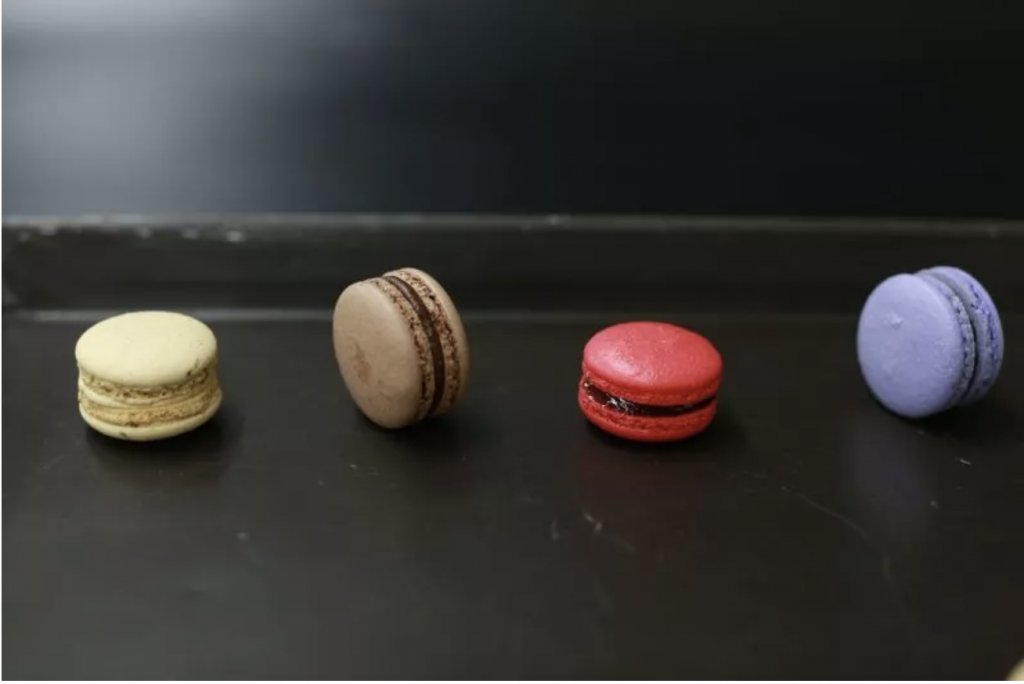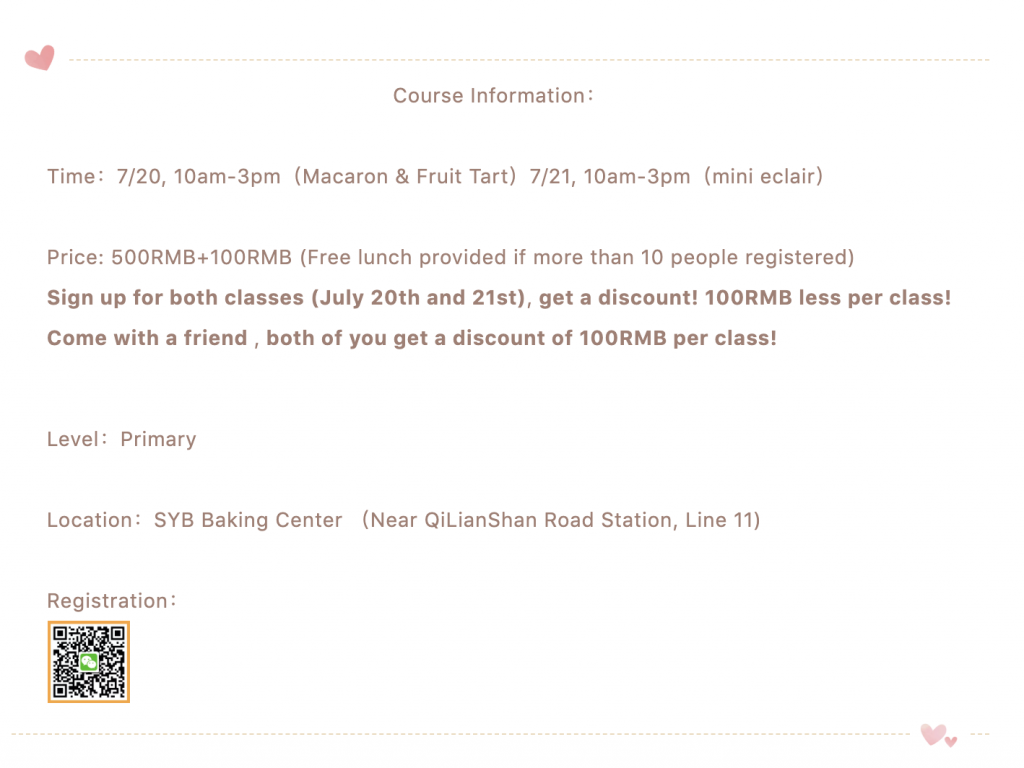 Xiao Jinjin
Technical Director