DBS Bank and SYB: a fun and sharing activity!
On Saturday 30th of March, our Young Bakers went to the DBS Tower located in Lujiazui Pudong for a great team activity: a cupcake decoration activity and a treasure hunt in the city.
Founded 50 years ago, DBS Bank is a multinational banking and financial group with it headquarter located in Singapore. Leader in the financial service in Asia, DBS Bank has received over the past years many prestigious awards. It has been named "Best Bank in the World" and also "Safest Bank in Asia", in addition to many awards that the Bank  has received.
The Bank is always looking for a way to better empower their employees and raise awareness of volunteerism and to work with  social enterprises. Its vision is to shape a better future for Asia, and for the Bank to make a greater impact in addressing the evolving social needs by working with social enterprises. And it is for this reason that DBS IBG China  has been sponsoring SYB and collaborated to organise a sharing and fun activity between their employees and our Young Bakers.
The activity started with a lunch all together where the students got the chance to discuss and get to know DBS IBG participants. They were all divided in small groups from 6 to 10 people.


Then a short presentation about SYB was made to introduce our charity program to the IBG family. It was followed by a presentation about DBS Bank and Lujiazui CBD then the  introduction about the afternoon activity.


Afterwards, the cupcake decoration activity began! Children were so excited and IBG staffs were focused to make the prettiest decoration. Everybody had fun, each person got the chance to decorate his own cupcake according to whatever he desired. When participants accomplished the "mission", they were so proud, took many pictures of their work and were happy to bring home their cupcakes.




After the cupcake decoration, it was time for the "Treasure Hunt" in the city. Last piece of information was given before kicked off the game. The goals were to go to precise places and spots, take a group picture while doing the posture designed by the IBG Family team.


It was a long relaxing walk around the Lujiazui Pudong, and  everyone had fun! All participants enjoyed.
Lastly it was the Show Time; to share the photos and achievement of the "hardworking", to reveal the strategic planning and results from each team. Everyone was laughing, chatting and learning those treasure spots in Lujiazui CBD in a good atmosphere.


The day ended with a small gift from DBS IBG to our Young Bakers, a coke with IBG Family written on it.


On behalf of SYB we would like to thanks DBS Bank for their support to our charity program and gave their time to share a moment with us.
 And if you also want to organize a fun and meaningful activity to engage your staffs with our Young Bakers please feel free to get in touch with us!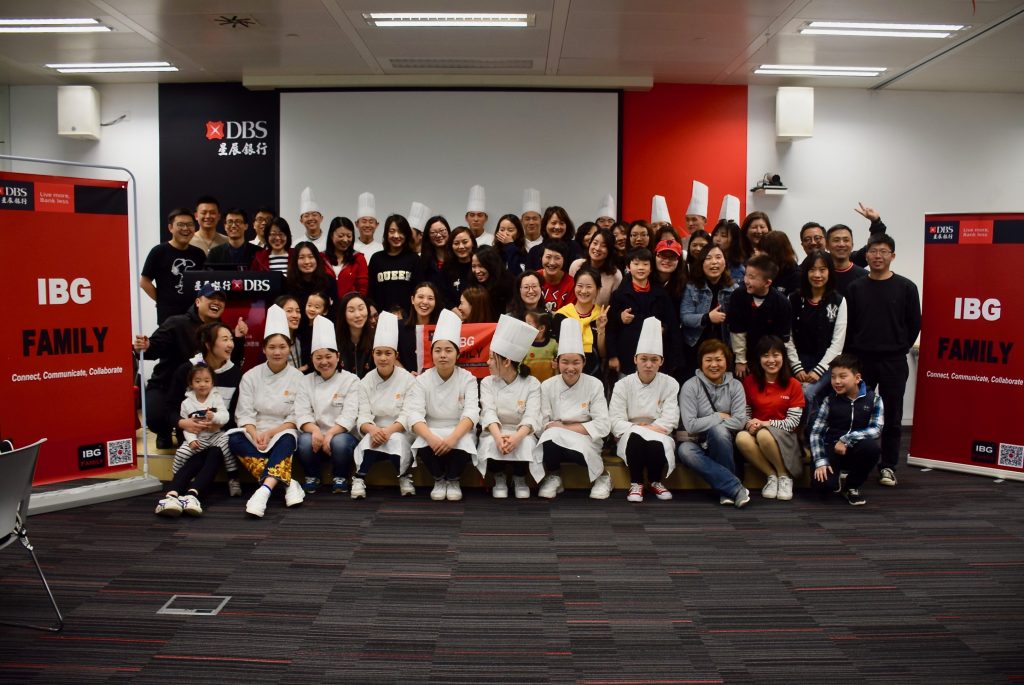 Dara NGUYEN
Partnership & Event Coordinator