Enjoy the fun and delicay teambuilding
You work for a company with social corporate responsibility; you lead an excellent multinational team with innovative ideas and good execution,  created one after another achievement "peak". You want to organize a meaningful teambuilding event for them, invite them to enjoy life after hard work, and enhance the interaction and team spirit among the team members. Of course, there is a key point: the company can help charity projects through teambuilding! With these expectations, you are thinking about where can you hold such teambuilding activities? Then let me tell you: SYB!
Just recently, SYB set up a teambuilding for an excellent sales team. On the afternoon of April 12th,  SYB's Baking Center welcomed Chinese and foreign participants from all over the world.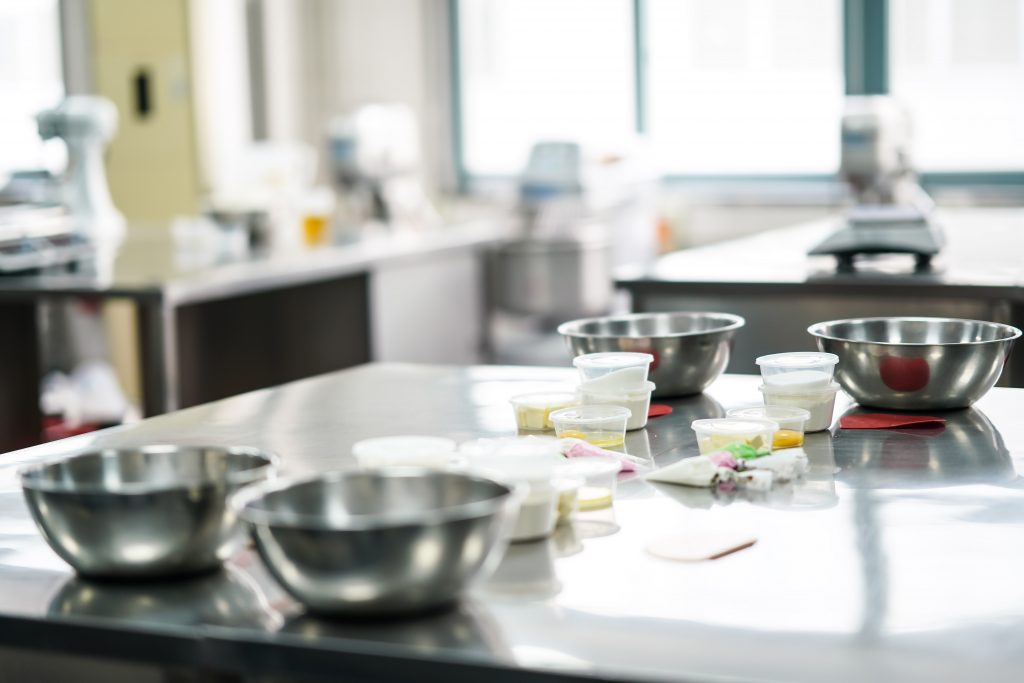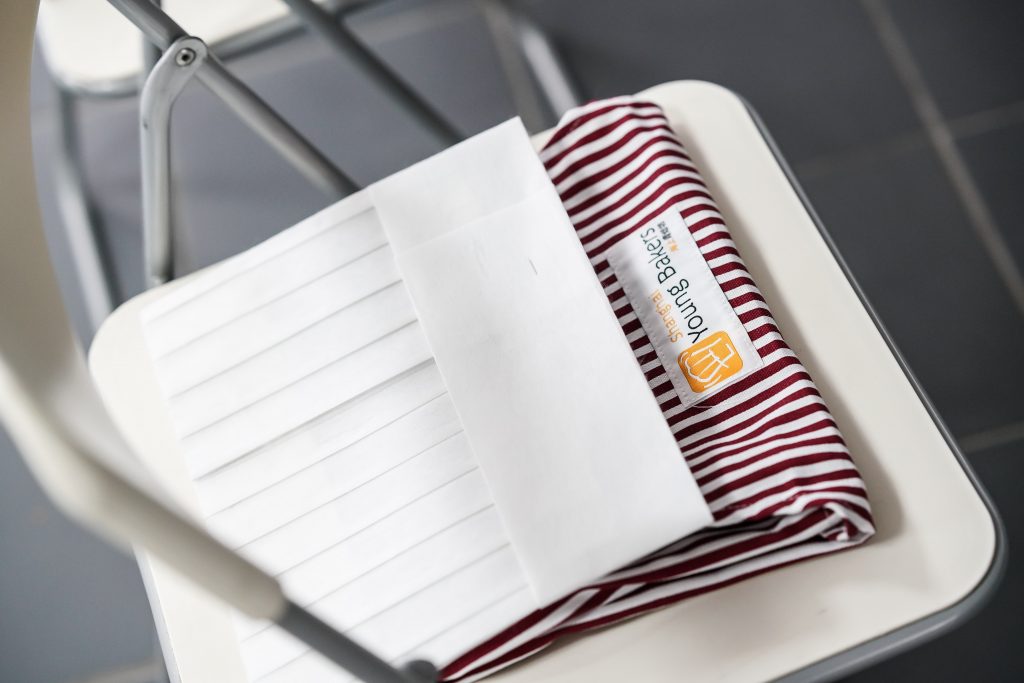 In the bright baking center, all participants put on aprons and chef hats. With the help of SYBprofessional teachers, they learned how to make Forgas bread and Sabre biscuits.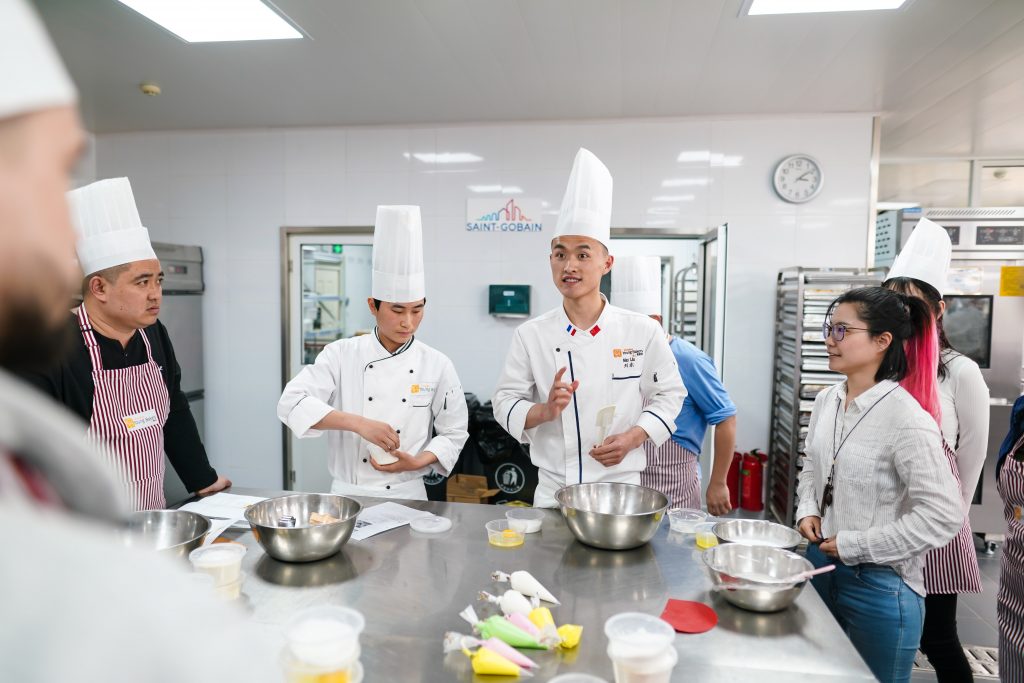 We know that we are tacit partners by eye contact.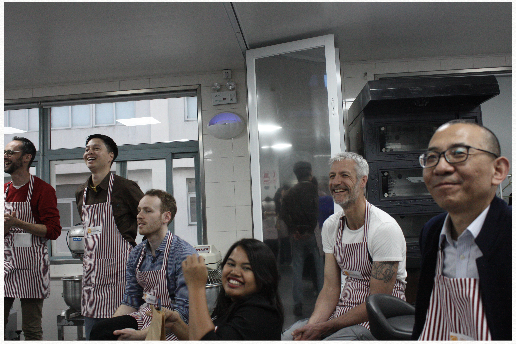 It is time to harvest, they finished products baked by themselves.


The inspiration of creative makes participants use SYB's apron in multi-purpose.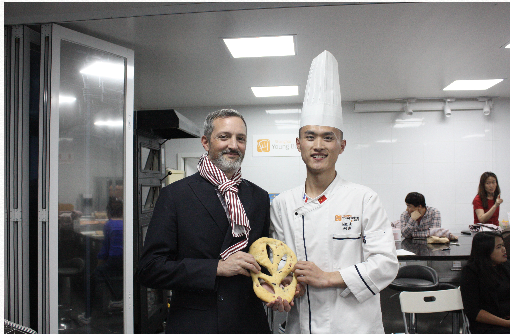 Bring the  product and take a group photo with teacher, record  SYB baking class that makes everyone feel happy and interesting!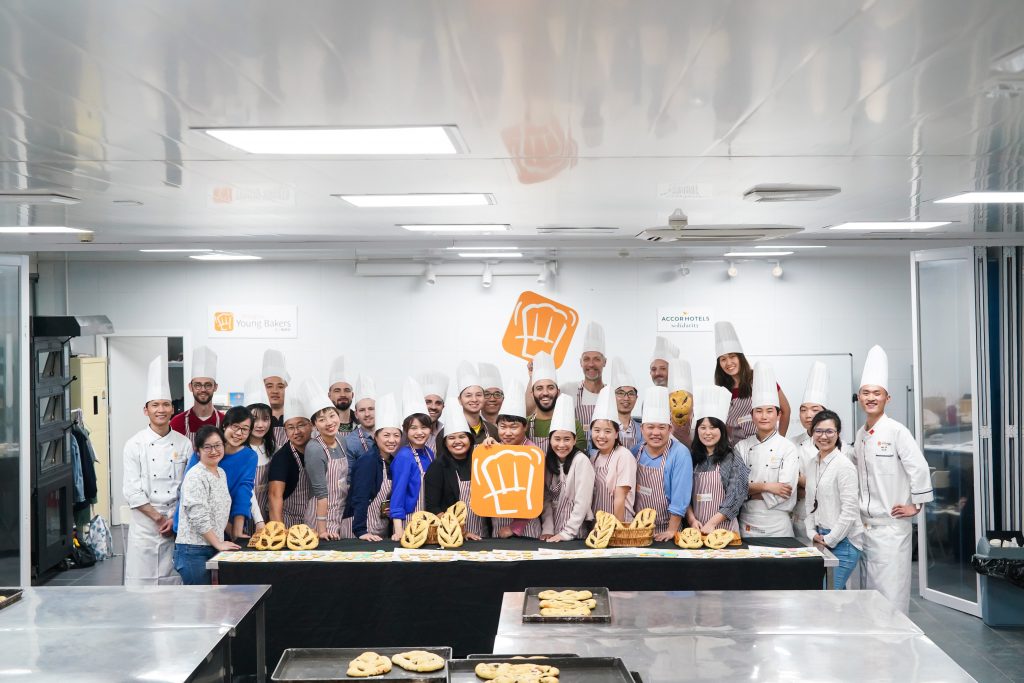 All the proceeds from teambuilding will be used to fund SYB's charity program to help more disadvantaged youth to learn French bakery for free. Welcome to contact Eve Wu to arrange teambuilding for you! Contact information is as follows:
Contact:Eve Wu
Tel: 136 8168 7194
Email: baking@shanghaiyoungbakers.com
WeChat:

Social Enterprise Coordinator
Eve Wu